Three new political parties have recently announced to participate first time in both Lok Sabha and Vidhan Sabha polls on all seats in 2019 polls in Haryana state. While talking to this correspondent at his Naraingarh residence, former MLA Raj Kumar Saini MP won election from Kurukshetra Lok Sabha seat on behalf of BJP said that he parted with BJP not due to clash with any individual person but due to party's faulty system and launched his own 'Lok Tantar Surakhsha Party' aiming to contest 2019 polls from all Lok Sabha as well as Vidhan Sabha constituencies in Haryana state.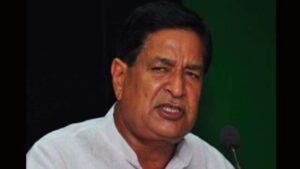 Saini said, he visited every district on Haryana state in past two months to have a feedback from the voters on present political system in the state and also in past 50 years rule by the political parties who-so-ever ruled in Haryana and found that people in the state were of view that every political party ruled over in the state in past about five decades on the basis of case, creed and religion as such he decided to launch his own party to serve people in he state fed up with the systems adopted by previous governments ruled over in Haryana state waning to have a change in existing systems this time.
On his his party's alliance with any other political party in coming elections, Saini said that the decision would be taken at a right times since it is too early to comment over his, however, he was able to have support of 2.5 crore people in the state.
Saini further clarified that his party would contest on all Lok Sabha and Vidhan Sabha seats in 2019 polls on the basis of prime issues including reservation in jobs on the ratio of population, one job one family (Ek Parivar Ek Rozgar), Family planning ( Hum Do Hamare Do), to unite labourers and farmers with MNREGA scheme, to close fake Rajya Sabha doors, Rs 5000 pension to old age, handicapped persons and to bring SYL canal water  for people in Haryana state via Himachal Pradesh.
On the other hand Aam Aadmi Party (AAP) supremo Arvind Kejriwal Chief Minister Delhi while addressing a large gathering at Karnal the home town of Haryana Chief Minister Manohar Lal  Khatter alleged ruling government in Haryana dividing the communities on the basis of caste and religion creating rifts between Punjabis and non Punjabis, Jats and non Jats as a result state witnessed several riots in past couple of years, besides creating differences between Hindus and Muslims in the country by the government i9n the centre.
Kejriwal said that Khatter should not forget that he was able to grab CM chair with the support of 36 Biradaris in the state in 2014 polls. He said that people in Haryana state are also fed up with dirty politics played by Congress and INLD while ruling in the state in past years as such AAP has decided to contest coming polls in the state in all Lok Sabh as well as Vidhan Sabha seats.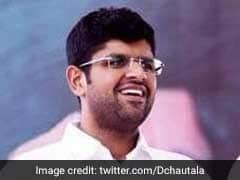 Ruling BJP government in Haryana would have to face a challenges in 2019 polls from there new Lok Tantar Surakhsha Party led by Raj Kumar Saini, Aam Aadmi Party led by Arvind Kejriwal and Jan Nayak Janta Party led by Dushyant Chautala separated from INLD contesting polls in the state first time, besides Congress and INLD looking forward to snatch power from ruling BJP in the state at the time when ruling BJP is facing agitation from Roadways, Electricity, Health, Municipal and  over 2.25 lakh employees protesting under the banner of Sarv Karamchari Sangh.
Needless to say that ruling government would also have to satisfy farmers unhappy due to unfavourable government policies demanding increase in MSP of crops, compensation towards crop losses due to natural calamities, waiving agriculture loans and compulsory crop insurance policy by the state government.