They Came. They saw. They conquered …… the hearts of their audiences in Mumbai and around the country with their captivating performances in their determination and confidence to show the world how they accepted and overcame their disabilities.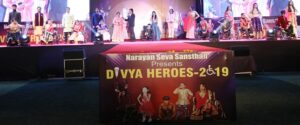 They are the 'Divyangs" or specially-abled people of India, who were born with disabilities due to polio or accidents, or even something worse. Yet ten of them rose — like a +Phoenix from its Ashes+ — to showcase their gutsy performances in: dancing, performing acrobatics, doing pushups and other exercises by using calipers, crutches and artificial limbs or the wheelchairs that they had been confined to by their disabilities.
The occasion was the Narayan Seva Sansthan's "DIVYA HEROES" 2019 show, which highlighted the outstanding performances of these people, including one 'Specially-abled' man suffering from 'zero bone calcium disease'  – Moin Junaid (19) — who however won 13 gold medals in the National Paralympic Swimming competition and loves umpiring cricket while also going to College.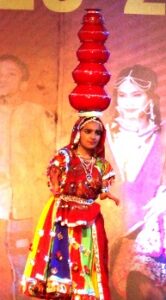 Around 80 children were present at the performers venue in Mumbai, where they thrilled the audience with their antics and drew clapping, laughter, smiles and even tears when it was announced that some of them had even attempted suicide – but failed — in facing their frustrations and depression.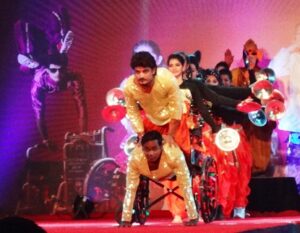 Clad in colourful costumes both designed and created by their tailoring-trained specially-abled people, they sashayed down the ramp as models while displaying electronic slates with messages of encouragement against giving up the battle for life.  'Seva Ka Aadat Banaye' was the message of one wheelchair-bound girl fashionista, while Diya Srimali (14), who was born with shortened arms,  danced while balancing five mudpots atop her head and declared herself as an 'expert' in any work including helping her mother in the kitchen or playing with her siblings.
Some male youths did handstands, and pushups atop their wheelchairs, while one of them – an award-winning body-builder — hopped off his ride to perform two-finger pushups and handstands. A 20-year-old with 90% disability highlighted his message "Those Who Change Can Move On," while tiny tot Showstopper Anshay Verma sang the finale song.
Hamari Adhuri Kahani featured two black-clad youth, who suffered from leg polio, performing whirling handstand spins and pushups with one atop the shoulder the other who was seated in the wheelchair.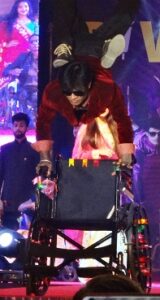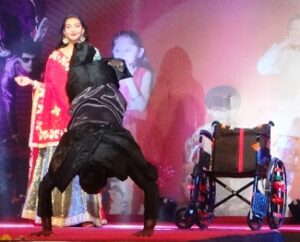 Later, Prashant Agarwal, President of the Narayan Seva Sansthan, pointed out that a large contingent had come to Mumbai from the Sansthan's headquarters in Udaipur to showcase their talents as designers, weavers, tailors, acrobats, dancers, singers and so on. The Sansthan's hospital s have operated on 3,70,000 patients over the years since its inception, he said.
Describing their life in Udaipur, he pointed out how – after these specially-abled people were healed by the doctors in the hospital- the Sansthan authorities taught them job skills through skill development courses and then even decided to find them life-partners in marriage. "There is no marriage bureau in India for these people. But we have managed to get many of them married including one case of an MBA man marrying a girl who had lost her one arm in an accident," he said, adding that the Sanasthan continued to successfully serve as a 'bridge' between donors and patients.