"Reform, perform, transform" is the new mantra in Indian tourism to promote India as a 365 days destination, even as the Central Government brings out its tourism policy within the next few months, besides its focus on adequate budget allocation for growth of tourism-supporting infrastructure in which private industry has a big role to play, Union Minister of State for Tourism K J Alphons said here recently during Asia-Pacific's largest travel trade show – OTM Mumbai.
Describing 2017 as a record-breaking year with 9.0 million foreign tourist arrivals and tourism contributing 6.88% of India's GDP and 12.36% employment, the Minister said the Government is eyeing public/private partnerships in its role as +facilitator+ for promoting tourism and jobs. "Indians are among the world's biggest spenders and we have around 23 to 24 million Indian tourists — among them very few backpackers — going abroad," he said.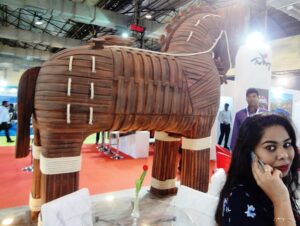 "India is a 5,000-year-old civilization and has the largest number of monuments in the world, 7,500 kms of sea coast and 70% of the mighty Himalayan mountain ranges, besides Maharashtra itself having over 300 forts but we need to create infrastructure also in the North-East. We are an emerging destination for foreign tourists with 15.6% growth in visitors last year, despite world tourism dropping by 5%, and we are expecting this to double  – judging from the 52 global tourism participants at the OTM Mumbai tourism show," the minister said, adding "We see a huge potential in adventure tourism."
He said domestic tourism remained robust with 2016 witnessing 1,613.6 million tourists at a 12.68% growth rate over 2015, and the Ministry of Tourism had launched "Incredible India 2.0" campaign with a shift to market-specific, focused promotional plans and content creation.  However, while the tourism and hospitality sector is witnessing healthy growth, tourism is inter-dependent on sectors like road transport, aviation, shipping, rural development, environment etc, alongside facing challenges in high taxation, complex regulatory environment and inadequate tourism infrastructure, he said while stating that policy announcement for these sectors in the 2018-19 union b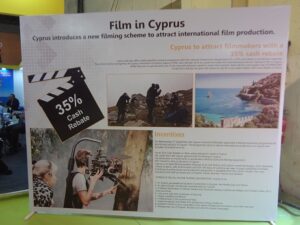 udget will impact the tourism sector.
Where MICE travel is concerned, the Ministry of Tourism has developed guidelines for extending benefits under Market Development Assistance scheme to 'Active Members' of the India Convention Promotion Bureau for bidding in international conventions. This scheme has financial support for associations winning second and third places in the bidding process, he said, adding that for establishing India as a Film Tourism destination, the ministries of Tourism and I&B signed an MOU on February 16, 2012 to promote Cinema of India as a sub-brand of Incredible India and, in 2016-17 the Tourism Ministry provided Rs 204.76 lakh to NFDC as financial assistance for organizing Film Bazar 2015.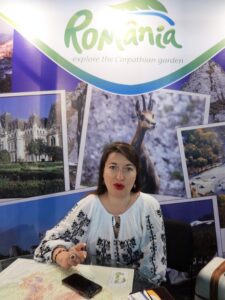 Maharashtra Minister for Tourism Jay Kumar Rawal said the state is highlighting its "Mumbai Mela Shopping Festival" (Like the Dubai Shopping Festival) with perfect convergence of attractions like jewellery, Bollywood, music alongside a symphony of events across the city – where everything is half-price. Describing global travel as becoming easier and the OTM Mumbai as the perfect +gateway+ to the Indian tourism market, he said "We are tapping niche segments including cruise tourism, especially in view of rising disposable income increasing related purchasing power. We are highlighting partnerships and tieups at OTM 2018, alongside the proposed +Seaworld+ project in Sindhdurg in the Rs 5,000-crore plan for tourism development along Maharashtra's 720 kms coastline."
Meanwhile, other countries too are eyeing the massive Indian tourism pie with a variety of attractive schemes being introduced at the three-day OTM 2018 in Mumbai. Cyprus is promoting itself as an All-In-One Filming Destination by offering a 35% cash rebate – with the per project cap at Euro 650,000 –for the Indian film industry to shoot their films there,  Demetrios A Theophylactou, Cyprus High Commissioner in Mumbai, said, adding "We are also promoting Cyprus as a MICE and Weddings destination."
"Turkish exhibitors await this OTM as Western India remains a prime source market for 35% of Turkish arrivals through the gateway city of Mumbai," said Ozgur Ayturk of Turkish Tourism.
With a $209 billion spend in 2017, India's tourism industry was ranked 7th largest in the world and it contributes about one-tenth to the GDP and employment. With the public policy thrust of the present government in the Centre and Maharashtra, OTM is looking at consolidating its lead as the largest travel show in the Asia-Pacific region in the coming years. "OTM has reached an international level where the whole industry comes down and it is one of the most sought-after travel marts," said P P Khanna, President, Association of Domestic Tour Operators of India (ADTO).
"For adventure tour operators, Western India is the strongest market and OTM is indispensable in connecting to the tourism stakeholders from the region," according to Captain Swadesh Kumar, President, Adventure Tour Association of India (ATOAI).