Come Jan 6 and the Megacity of Mumbai will rock to the sights and sounds of 39 unique people showcasing their talents in the country's fashion arena. The event is the "Divyang Talent & Fashion Show" where, armed with 'artificial limbs,' crutches, calipers and riding wheelchairs, 'Specially-Abled' persons between 4.5 years and 34 years of age will highlight their self-created fashion at its best alongside themselves walking the ramp as models, besides various other inspiring performances.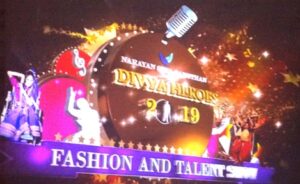 Om Pal Silan, spokesperson of the NGO Narayan Seva Sansthan (NSS) which has organized the event, told media here today that the performers included the polio-affected and those disabled since birth, who have been trained by the NGO's 'Skill Centre' in tailoring, mobile repairing, computer and hardware technology.
He said the Show's 9th edition is being organized in Mumbai after being successfully held in New Delhi, Udaipur, Surat, Jaipur and Morbi in line with the Government's vision of "Accessible India" campaign, where the NGO is aiming to empower persons with disabilities to ensure their inclusiveness and equality in the world.
"The Show will feature four categories of performers using wheelchair, artificial limbs, crutches and calipers to highlight arm-wrestling, acrobatics, fashion modeling, 'Six-Pack Abs' body-building and even grooving to Bollywood tunes.," he said while adding "The Prime Minister said +Sabka Saath Sabka Vikas+ and we are therefore focusing on training and highlighting their capability of working and survival to the world —  because nobody is coming forward to give them jobs after looking at them."
Describing the NSS as a charitable organization that runs a 'Smart Village' for the 'Differently-Abled' and also a hospital providing free treatment in the lake city of Udaipur, Silan said the focus is on bringing these 'Specially-Abled' people into the mainstream by enabling them physically, mentally, socially and economically. Physically-impaired people being treated by the NGO come from as far as Afghanistan, Pakistan, Nepal, Bangladesh, Ukraine, UK and the USA, besides India, he noted.
Social Activist Mahesh Agarwal said about 6,000 to 7,000 people remained on the NGO's waiting list for much-needed operations by its team of 125 doctors and nursing staff at its 1100-bed hospitals, which operated on around 95 patients daily. The NGO had operated on over 3.7 lakh patients in the last 33 years, while also providing them full socio-economic support with best of medical services, medicines and technologies all free of charge, he said, adding that the Sansthan operates 480 branches in India and 86 branches abroad while providing daily free-of-cost vehicle pickups for patients and their families, accommodation and food in the guesthouses.