The Radisson Hotel Group is expanding its portfolio to over 200 hotels in operation and under development in South Asia by 2022 – which was announced at the Hotel Investment Conference South Asia (HICSA) 2018 – over the next five years through investments in millions and assets in which we have co-invested, according to Raj Rana, Chief Executive Officer, South Asia, Radisson Hotel Group.
Noting that for the hotel industry, Achche Din has come with demand growing very strong and that the Group has 90 operational hotels across India while expecting to reach 100 hotels by 2018-end, he said "India is leading the way in Asia Pacific with total seven global brand offerings that will further strengthen our business in the region. The group signed Radisson Blu Resort Visakhapatnam, Radisson Panipat City Centre and Country Inn & Suites by Radisson Agra on Q1, 2018, besides Radisson Gwalior opening in March 2018, and we are on track to open another eight more hotels in India this year."
"Outside of USA, India has the maximum number of hotels and we are dominating in the secondary tertiary markets with India being dominantly 80% of our market. We have a Hub &Spoke strategy in India and are focusing on larger average room count in Tier I and II cities as we are ahead in the hospitality industry in occupancy average," he noted.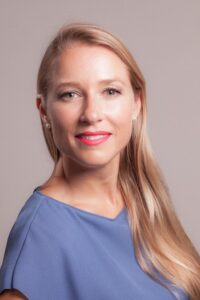 He said that the hospitality industry — despite facing a lot of issues like GST, liquor ban, banks less inclined to give loans to hotels and government plans/policies globally changing often– was so robust with demand outpacing supply and India's market being a strong growth story. "There has been a "segmentation shift" with the count of weddings gone down, but we are the beneficiary of illegal wedding halls being shut down. Our corporate side is doing okay and we are now focusing on religious destinations to grow into," Rana said here recently.
"India has been a key market for us for many years and we look forward to working with hotel investors, owners, developers and other stakeholders across India and accelerating expansion of our portfolio while introducing to India exciting brand concepts like Radisson Collection which will be our new brand as part of sharpening of our brand architeture," said Katerina Giannouka, President, Asia Pacific, Radisson Hotel group.
About rebranding from Carlson Rezidor to Radisson, she said rebranding signaled a lot of work going on to ensure the Radisson Group reaching the top in the next five years. "We are sitting on one of the most energetic regions in the world and one of the most important hotel drivers. We see an opportunity to expand into newer territories including segments having spending power. We are looking at increasing to 18,000 to 20,000 rooms," she added.
The Radisson Collection – a premium collection of exceptional hotels – has been added to the Group brand portfolio and the Radisson Collection Agra – located on Taj East Gate Road with 239 rooms and suites – will join a global list of 13 other hotels to be launched by as Radisson Collection.