India is fast adopting LED technology as the perfect solution for illuminating public, commercial and private spaces, and the latest trend in the lighting sector are IoT devices – which can be operated through WiFi connectivity, Bluetooth etc – that are being highlighted alongside smart lights and energy efficient devices at the three-day LED Expo 2018 in Mumbai from May 10.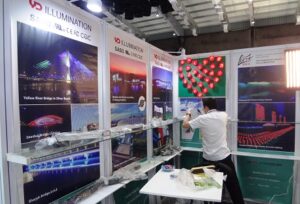 "The LED Expo as a brand has seen a steady growth with increasing numbers of national and international participation in every edition, alongside better and advanced innovations like devices using IoT, solar technology and smart lighting in the Indian market while also creating awareness and leading to an energy-efficient country," said Raj Manek, Executive Director and Board Member, Messe Frankfurt Asia Holding Ltd.
Rasheed Anwar, Regional Head, Messe Frankfurt Trade Fairs India Pvt Ltd, said that this event is held twice yearly in Delhi and Mumbai with exponential growth being witnessed where over 100 global companies including majority from China, Denmark, Hong Kong, Korea, Taiwan are participating in the three-day Expo. The  event is being supported by all Ministries including Electronics and Technology, Maharashtra Government, EESL, Mumbai's BEST, solar energy societies, he said.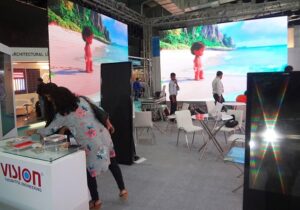 Describing the LED sector as a Rs 8,000-crore market in India itself, Anwar said around 8 million LED bulbs were sold in 2017 under the EESL and Bureau of Energy Efficiency (both under the Ministry of Power) through incentives for manufacturing startups, who are provided assistance from Government testing labs for their products. While high quality LED bulbs are being manufactured in Uttarakhand, many manufacturers are also shifting there to avail of lesser taxes, he said while pointing out that the LED industry had no 'hub' as such and could be based anywhere – though requiring certification from the Bureau of Indian Standards is a must..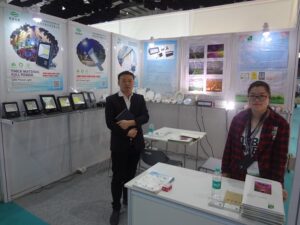 He said the Ministry of Power is contacting different organisations, agencies and institutes for educating the masses about shifting to usage of LED bulbs that give atleast three years working guarantee alongside lower power costs. The future of LED is set to become "Solar LED" which is already being installed in villages by the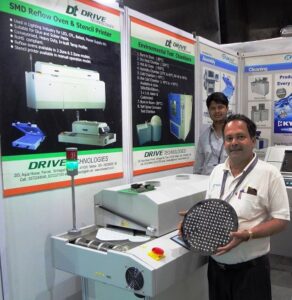 Ministry of Power and the Solar Energy Society of India, he said, adding that the annual LED Summit would witness speakers discussing "Smart Solutions for Future Lighting" with the industry stakeholders and highlighting facilitation of business, networking, sharing business insights and best practices within the industry.
Rajendra Patil,  General Manager, BEST, who was the chief guest at the LED Expo, told the gathering that the BEST had distributed around 1.72 lakh LED lamps in Mumbai for usage in different areas and spaces.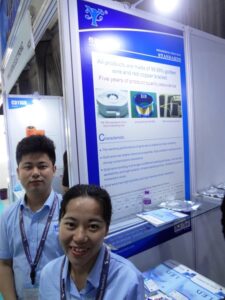 Improved technology drives the global demand for reliable and quality-assured equipment as manufacturers face a wide set of stringent compliance challenges  to ensure that electromagnetic disturbances  do not interfere with other products' functioning, Manoj Kumar of NOIDA-based 'Classic Lab' said, while pointing out the importance of product-testing. "There are often complaints of usage of LED bulbs and we have noted one about foreign bulbs causing rashes on the body. We are a 'Make-in-India company with manufacturing facility in Chhatisgarh and, besides India, we even receive LED lighting products from China that are sent to us for safety tests."
"China remains India's closest competitor in the LED making space," Pradeep Parulekar, Managing Partner, Drive Technologies of Pune, Maharashtra, said while showcasing machines used in manufacture of LED lighting. "We manufacture machines — for assembly of LED devices – that cost between Rs 2.5 lakhs to Rs 6 lakhs, while our turnover and exports come to over Rs five crores with countries like USA, Germany, Italy, Portugal being the importers."