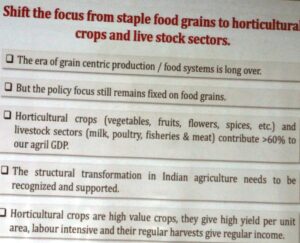 The Crop Care Federation of India (CCFI) has offered Prime Minister Narendra Modi a "Jugaad+ innovation to double farmers income by 2022, while also seeking a target-oriented plan to promote consumption of Indian agriculture produce globally, according to Rajju Shroff, Chairman, CCFI.
Highlighting 'Farm Distress' as farmers' failure to sell their products and not their inability to produce, Shroff said here  recently that attention needed to be shifted from farm production to marketing. "We appealed to the Agriculture and Commerce Ministries, institutions like APEDA, NITI Aayog over past few months to arrest the steady decline in India's agricultural exports and sharp increase in imports as it delivers a double whammy to Indian farmers. While imports of apples, almonds, kiwi, grapes, wheat and even milk products have relatively easy access to our domestic market, Indian agricultural commodities face stiff non-tariff barriers in many developed countries that refuse or restrict our agri-exports," he said.
"The biggest fraud perpetuated is that our export products have a high level of pesticides. European Union (EU) countries use over 390,000 tonnes of pesticide, while India uses 60,000 tonnes (one-sixth) of pesticides. When EU countries reject our +Basmati+ rice alleging presence of parts per million levels (ppm) of a pesticide not registered there, we must test and reject their +olive+ oil citing the same reason," Shroff said.
"Canada alerted its farmers not to grow pulses because Indian pulses production is increasing and will not need its exports. However, India suffers huge post-harvest losses (highest in the world) and the Government needs to provide different infrastructure to arrest these losses."
Highlighting "New Age Barter" to accelerate  India's agricultural economy and exports, he said India should adopt "preferential imports" of electronics, machinery, aircraft, fuels etc from countries that allow easy access to Indian agricultural commodities. India's 160 missions abroad could be assigned a negotiable target for agri-exports with quarterly reviews on the progress, he noted.
"2027 saw India's merchandise imports – mainly fuel, electronics and machinery –  at $385 million and we need to leverage our 'large importer' strength to push our agri produce from present $32 billion to over $120 billion by 2022 to help double farmer income. Ideally, the present one-tenth agri-exports should increase to one-third," he said, adding "We are price-competitive, but not trade competitive due to questionable policies and politics of developed economies that should be dealt with 'quid-pro-quo' strategies."
Pointing out that writing off farm loans and increasing 'Minimum Support Prices' is not a sustainable solution, he urged for ensuring enough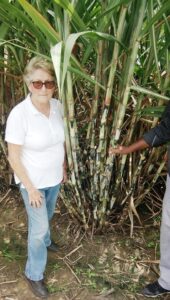 sale/consumption of Indian agri-products globally – besides inIndia – as global exports of agricultural and allied products is over $1600 billion.  Doubling farmers income by 2022 meant tripling our agricultural exports, he said while noting that agriculture must be recognized as "Export Intensive Sector" and our embassies should be our "Agricultural Trade Ambassadors" with fixed annual export targets.
"Today India ranks 2nd in global agricultural production, but 8th in such exports while lagging behind countries like Thailand, Indonesia etc. We need to create a single authority to monitor agricultural exports and imports with a 'hawk-eye' as, currently we have multiple authorities with poor coordination and dismal results. In the USA, every additional $1 billion in agri-exports generates 8,000 fresh jobs and this figure can be higher in India. The Government is aware that over 35% of installed capacity of Indian agro-chemicals manufacturers lies idle," he said.
The 1970s to late-1990s witnessed sluggish expansion of India's agricultural GDP from  $25 billion to $101 billion due to growth being cereals-centric (mainly rice and wheat). However, 2000 to 2014 saw India's agricultural production 'leapfrogging' from $101 billion to $367 billion – driven  largely by high-value segments like horticulture, dairy, poultry and inland fisheries.
Agriculture is India's largest private sector employing 54% of the country's total 481 million workforce. India is a multi-product agricultural powerhouse with its multi-food-nonfood crop production, where even small-sized family farms practice 'mixed agri-horti-livestock farming' in which agri-farmers double up as 'milk producers, goat-rearers, poultry-keepers, aquaculturists etc. Crop mixtures, double cropping, backyard livestock farming all make Indian agriculture resilient, vibrant and less vulnerable to uncertainties. India is the world's largest producer of milk with 146 million tonnes (2015 production, where small-holder dairy farming systems supply over 90% milk, according to the CCFI.
The World Bank stated "India has brought about a landmark agricultural revolution that has transformed the nation from chronic dependence on grain imports into a global agricultural powerhouse that is now a net exporter of food."  The Indian agricultural system (mixed crop-livestock farming) is a model of sustainable agriculture for the whole world, and highlighting this unique, low-cost and diverse farming system globally will help positioning India as an agriculturally-vibrant economy, the CCFI states.
Meanwhile, according to Ministry of Statistics and Programme Implementation, and Ministry of Agriculture and Farmers Welfare, the period 1970 to 2014 showed India's population rising from 548 million to 1210 million, net sown area from 140 million hectares to 141 million hectares, gross cultivated area from 165 million hectares to 191 million hectares and agricultural production from $25 billion to $367 billion.
India's agricultural production increased over 13 times (1368%), while its population doubled (100%) and agriculture diversified into high-value products like horticulture, milk, eggs, fish and meat. There is no threat to India's food security. India's top three foods are: Vegetables (166 million tonnes production in FY 2014-15); Milk (155 million tonnes FY 2015-16); and Rice (105 million tonnes FY2015-16). Dairy products, fruits & vegetables and eggs account for over 50% in food production and consumption. Foodgrains have become commercially less important in the total diet.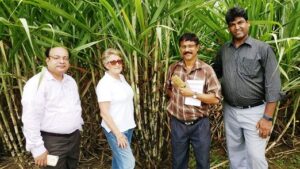 The drivers of dietary demand in 21st century India include higher per capita consumption, urbanization, increasing income, better living standards and impact of globalization etc, changes in family food habits, besides strong influence of socio-cultural and religious preferences. Growth has accelerated for dairy products, vegetables, fruits, eggs, veg oils, sugar, fish and meat, while decelerating for staple foodgrains. Indian diet has evolved to be "lacto-vegetarian" and continues to remain so.